A series of movie posters has been released in recent days for the upcoming release of Peter Jackson's
The Hobbit: The Battle of the Five Armies
on December 17, 2014. My favorite of the posters so far is this one featuring Galadriel and Gandalf: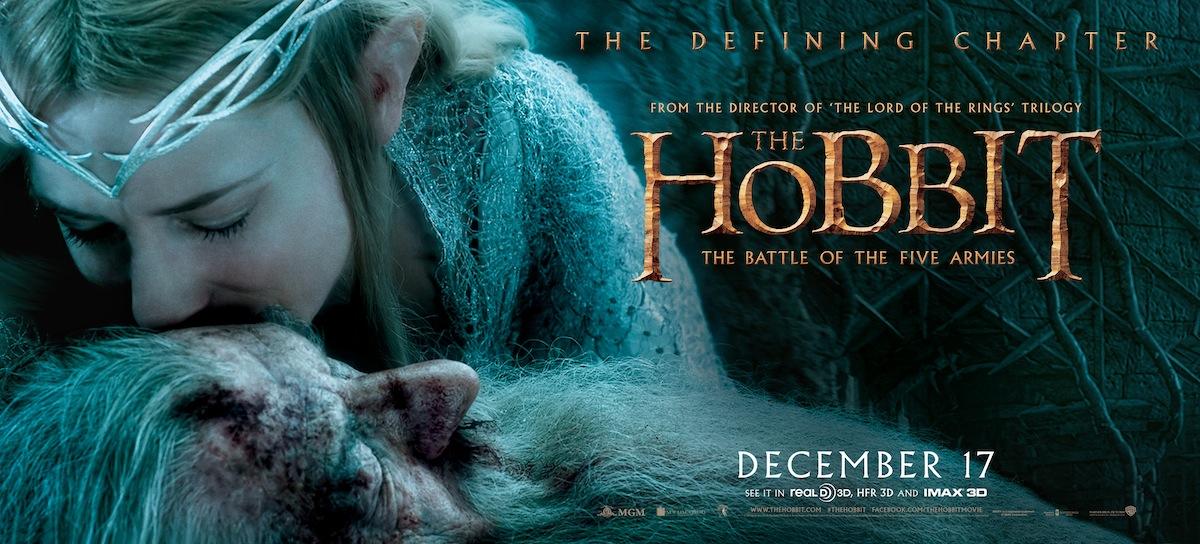 Exactly why the Lady of Lothlorien has come to the Misty Mountain I do not know (she does not in the book), nor do I know how grievous are Gandalf's wounds in Jacksons' film. Of the wounds of Gandalf, Tolkien says:
It was not long before Bilbo was set down before a tent in Dale; and there stood Gandalf, with his arm in a sling. Even the wizard had not escaped without a wound; and there were few unharmed in the host.
It will be interesting, to say the least, to see what "adaptations" Jackson and company have devised for this third installment. I am still somewhat cautiously hopeful (is that language guarded enough?) that after
the great disappointment
that was
The Hobbit: The Desolation of Smaug
(which I still have not purchased, nor intend to) some corrections to the story will be made.
I still think
the second "the" is quite unnecessary, which would be why Tolkien himself did not employ it. He describes the beginning of the battle with these words:
So began a battle that none had expected; and it was called the Battle of Five Armies, and it was very terrible. Upon one side were the Goblins and the Wild Wolves, and upon the other were Elves and Men and Dwarves.
Still, if anyone can film a battle involving five armies, it is Jackson, and maybe only Jackson.